Dear Friends,
Today, I am writing to tell you about two new staffing positions that have started here at Royal Oak First.
Nursery and Childcare Coordinator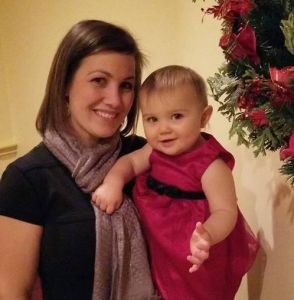 One of the exciting things that has happened in the last year is that we have more babies and toddlers running around. We are excited for the joy and energy they bring. One of the main reasons behind the ROFUM Rebirth and the building renovation was to create space for children and youth. We are committed to making sure that responsible childcare is available for all of our worship services and other events.
So, it is with great excitement that I introduce to you Ashley Erard. Ashley grew up here at Royal Oak First. She is a graduate of Berkley High School, has a degree in Special Education from Central Michigan University, and is currently working towards her Masters at Saginaw Valley State. Ashley is preschool teacher, working with special needs children in St. Clair County. She is married to AJ and has an adorable 14-month-old daughter, Eloise. We are excited to welcome Ashley to our team and are excited for all the ways she will help us make Christ's love real to our infants and toddlers.
Parking Lot Attendant
One of the other challenges facing a growing downtown church is parking. We are excited to inform the congregation that on Wednesdays and Thursdays from 4:00 to 7:00 pm, and on Saturdays from 1:00 to 4:00, there will be an attendant at the entrance to the parking lot, ensuring that there is available space for our members and people coming to our programming at those times. This should ensure that people attending Holy COW, Sanctus Choir Rehearsals, and Saturday Worship all have the ability to park. The attendant will be wearing an identification vest and name tag. There is never a fee to park. Hopefully, this will help all of us get to the programs we are attending without the worry of finding parking!
It is great to be able offer these services to our growing congregation.
Grace and Peace,