God Loves You and There is Nothing You Can Do About It
Welcome Visitors
Royal Oak First United Methodist Church is a welcoming, modern congregation. Our church home is located downtown Royal Oak in a historic building. The church has been in Royal Oak for over 178 years. To serve our congregation, we celebrate unique services appealing to different styles of worship.
Join us as we worship together, study and grow together and share God's love serving in the local, national and global community.
Worship with Us
Saturday Worship: Saturdays @ 4:00 PM

Joyous! Informal and relational. Think of worship around a campfire: fellowship-oriented with a hymn sing and a message.

9:00 Arise Worship: Sundays 9:00 AM

A casual and up-beat time of worship with acoustic guitars, piano, drums, a message and some surprises. Nursery Care & Adult Sunday School (during school year)

Traditional Worship: Sundays @ 11:00 AM

The rich music of organ and choir fills the sanctuary; preaching and a liturgy that works for every age with United Methodist-style formality. Nursery Care & Sunday School (Children & Youth)

As We Gather Worship: Thursdays 11:00 AM

Thursdays at 11am – in the Fellowship Hall
Hope/Faith/Testimony/Music Worship.
Happening in October & November 2017
Welcome to the Party

Sunday, October 8 @ 2:00 PM – 5:00 PM
You are invited to a gathering at the parsonage at 3113 Marion Dr in Royal Oak. Get to know some other people, learn more about the church, and ask any questions you might have about Royal Oak First.
BIBLE FRIENDS "PASS IT ON…"

Sunday, October 15 @ 11:00 AM – 12:00 PM
Touch the life of a child. Communicate what is important to you. We are looking for Bible Friends to help our class of third graders discover their own Bibles. The opportunity includes….
United Methodist Women Book Club

Wednesday, October 18 @ 9:30 AM – 11:00 AM
The book for the month is "The Rainbow Comes and Goes", a story written by Anderson Cooper and his mother, Gloria Vanderbilt.
We look forward to greeting any new comers!
Big Boy Night

Tuesday, October 24 @ 5:00 PM – 8:00 PM
By popular demand, the annual Big Boy Night is now a semi-annual event. Come and enjoy dinner with your church family and 15% of your dinner tab (with a coupon) goes to the Royal Oak First United Methodist Music Guild.
Royal Oak Spooktacular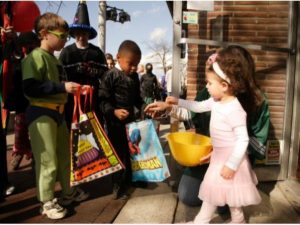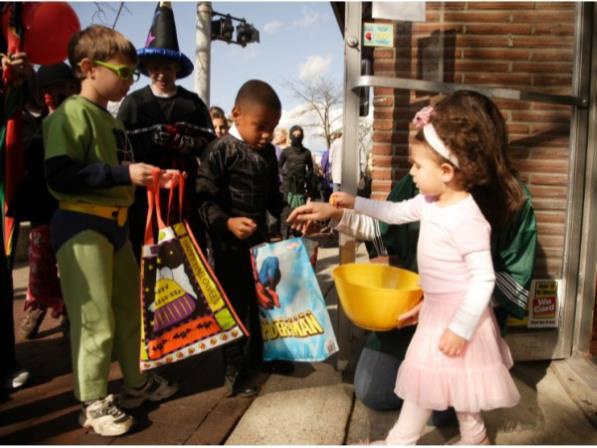 Sunday, October 29 @ 12:30 PM – 4:00 PM
Be Warned! Be Prepared! There is an upcoming invasion of thousands to downtown Royal Oak!
Actually, it's ok. Its our annual Royal Oak Spooktacular and Rofum Lunch.
Safe Harbor Concert

Sunday, November 5, 2017 @ 7:00 PM
In times of crisis, we all need a safe place, a sanctuary, a safe harbor. The music ministries of Royal Oak First are joining forces to offer Safe Harbor, a concert benefiting victims of this season's devastating hurricanes in Texas, Florida, and Puerto Rico as well as people who need shelter right here in Royal Oak.
Hurricane Relief
Many of us have watched, feeling helpless, as our brothers and sisters in Texas, Louisiana, Florida and Puerto Rico have been pummeled by historic and catastrophic storms and flooding. Michigan United Methodists have asked, "What can we do right now to help?" Here are two ways you can help.
Keep in prayer those who have lost loved ones, homes and property, and for the first responders who are risking their own lives to get others to safety.
The United Methodist Committee on Relief (UMCOR) is sending buckets filled with cleaning supplies and other relief kits into the affected areas. UMCOR is often one of the first to respond in times of disaster. At Royal Oak First we are collecting money to send to UMCOR to support their efforts in helping the victims of Hurricane Harvey. Our donation to UMCOR guarantees that 100% of your gift goes directly to disaster relief.
You can make your contributions to Royal Oak First United Methodist Church and indicate that it is for Hurricane Harvey Relief on your check or envelope.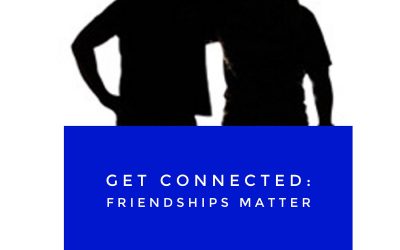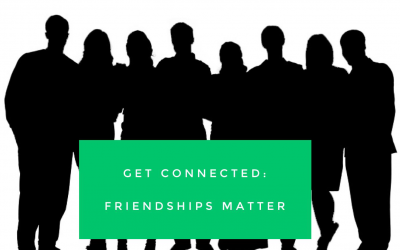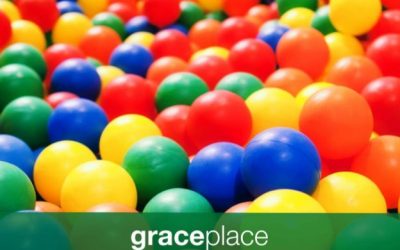 Worship times: Saturday 4:00pm, Sundays 9am and 11am
As We Gather Worship Service every Thursday at 11am in Fellowship Hall.
We Love Music
Everyone has a song, and here at Royal Oak First there's room for your voice, your heart, and your music. Come grow in faith, form real friendships, and make a difference with one of our ensembles.
Event and Image Galleries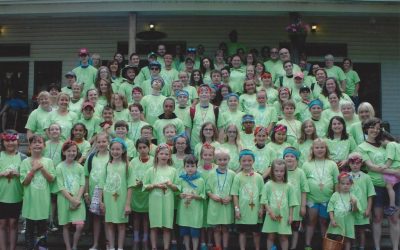 Pictures from our 2017 Choir Camp – Camp Ohiyesa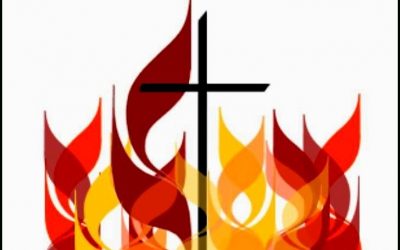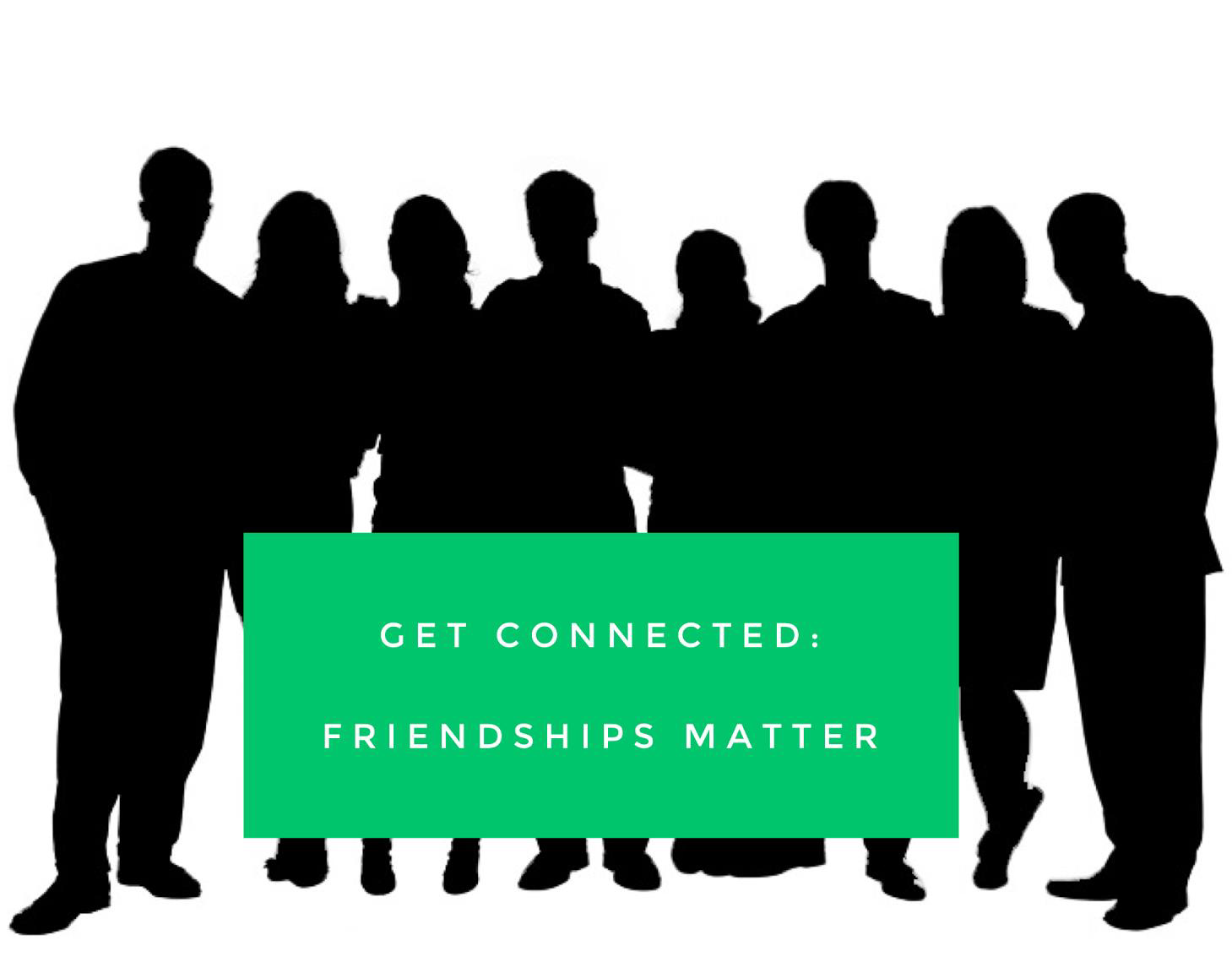 There are many groups to help you find your calling.  View our Connect page and know that God's Love is Connectable.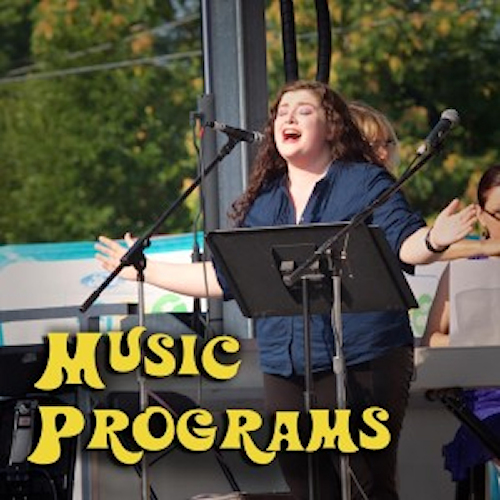 Everyone has a Song! And here at Royal Oak First there's room for your voice, your heart, and your music. Come grow in faith, form real friendships, and make a difference with one of our ensembles.
Upcoming events include many ways to connect with friends, neighbors, the church community, Detroit and the world. Get engaged and Volunteer when you can. You are always welcome and appreciated.