Music at Royal Oak First
Everyone has a song! And here at Royal Oak First, there's room for your voice, your heart, and your music.
Come grow in faith, form real friendships, and make a difference with one of our ensembles.
For more information about how to get involved in the music programs at Royal Oak First,
contact Worship & Arts Director, Kyle Webber at kwebber@rofum.org.
---
MUSIC GUILD
Mission Statement:
The object of the Guild shall be to foster and promote musical interest in the Church. This includes sponsoring a summer choir camp.
We meet on the second Tuesday of each month at 7:00pm and we invite anyone that is interested to stop in for our next meeting. We would love to see you!
Music Guild President–Josh Wright
Music Guild Vice President–Robin Richardson
Music Guild Secretary–Courtney Baker
Music Guild Treasurer–Jennifer Tripoli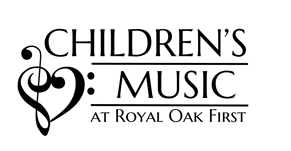 Children's Music
At Royal Oak First, Children's Choirs are the number one place for our kids to connect, grow, and serve from pre-k through fifth grade.
Our Wednesday evening program includes dinner, learning, and music from 5:30-7:30. Ages 4 years old through 5th grade.
---

Music - House Band
Play guitar, drums, bass, accordion? Our eclectic instrumental and vocal ensemble leads music at the 9am worship.
---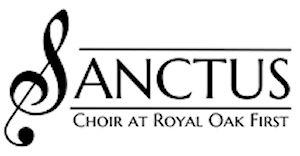 Music - Sanctus Choir
All voices are welcome in our adult choral ensemble, Sanctus. Join us for one of our 8-week sessions as we tackle challenging repertoire, build lasting friendships, and help lead the 11am worship service.
---
Music - Carillon Ringers
Handbell and handchime ensemble, offering fun, faith, and music to various worship services and events through the year.
---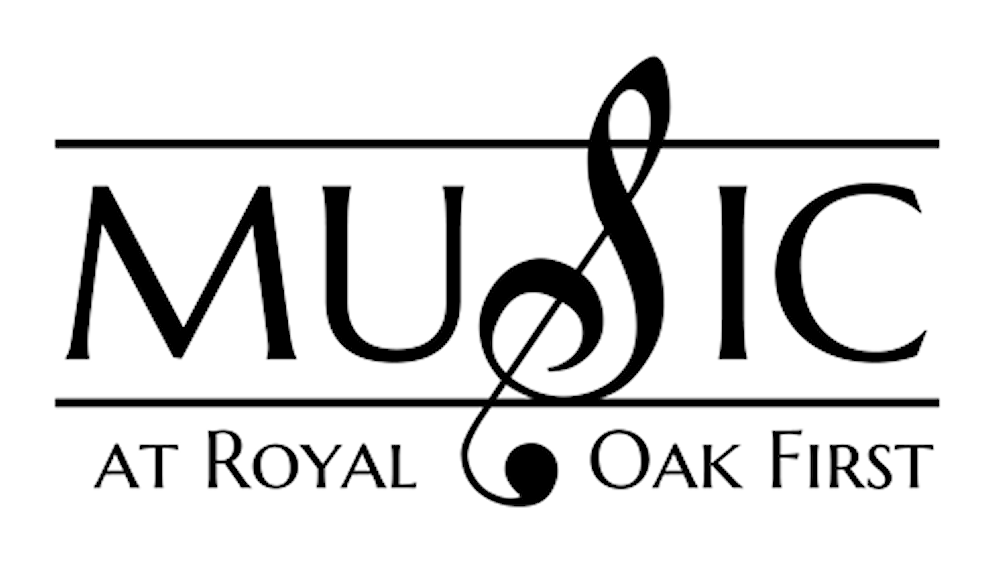 Other Opportunities, Concerts and Events
Other Opportunities
Want to sing or play a solo? Looking to put a group together? Would you like to bring music to hospitals, funerals or nursing homes?
---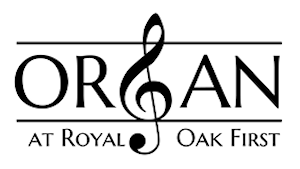 Music - The Organ
Our sanctuary instrument was rebuilt by Schantz in 2007 and features 35 ranks (2050 pipes!). It's perfect for leading the congregation in song.
---