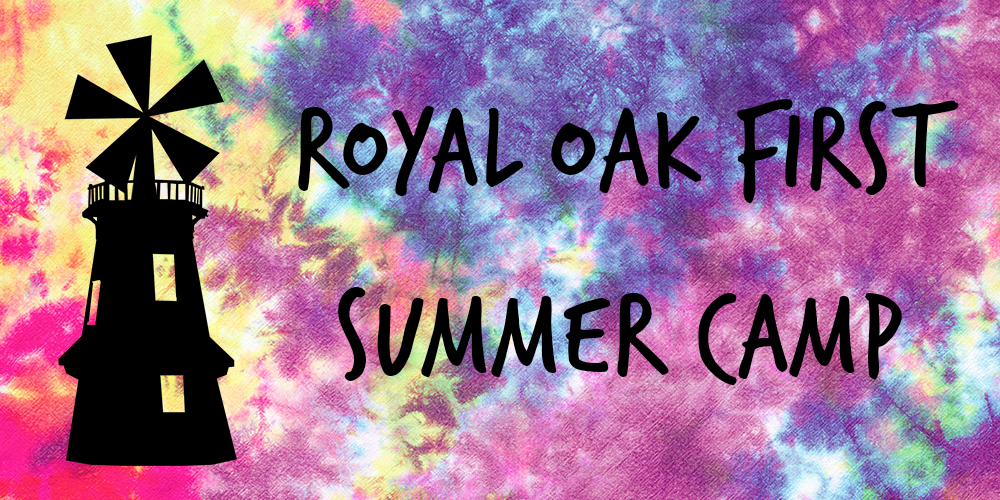 Summer Camp
When: July 19 – 23, 2021
Time: 8:30 am – 5:00 pm, Evening activities to-be-determined

Ages:
Completing 2nd – 12th grade

Cost: $80
It's time to get ready for camp! If you've never been to camp before, this is a great time to start. You'll find yourself surrounded by familiar faces and by people who really remember their first time at camp.  If you have been coming to camp for years, this time will look a little different as we will be staying in Royal Oak and the camp will be during the day.  We are working to make it a great experience for everyone!  There will be some pretty fantastic games, crafts, bible study, swimming and so much more.  There is no better place to have a ton of fun and grow spiritually at the same time.
We want to make sure that cost is never a barrier to participation in our church family, so camperships are available for church members and constituents if needed.  The fee includes the cost of the camp t-shirt.
For more information, contact Jennifer Tripoli at jtripoli@rofum.org.
Registration deadline is June 30, 2021.